Many English-speaking foreigners who move to Thailand ruthlessly toil to learn the Thai language. The five tones, the writing structure—it can seem impossible to absorb.
Dozens of blog entries profess to hold the key to learning this difficult language. While some insist on learning to read from the very beginning, some Thai expats, such as Tina Gibbons, recommend more interactive immersive approaches, engaging all five senses.
Jessica Vechbanyongratana, Ph.D., is an assistant professor at the Faculty of Economics of Chulalongkorn University, whose research includes women's land rights in 19th-century Southeast Asia and labor mobility issues for Thai engineers. She has learned to speak and read Thai fluently by pushing herself to live daily life among Thai communities that don't speak English.
Jessica, now a naturalized Thai citizen, opened up to Thailand NOW about her journey to learn the Thai language and, in doing so, build a life for herself in the country.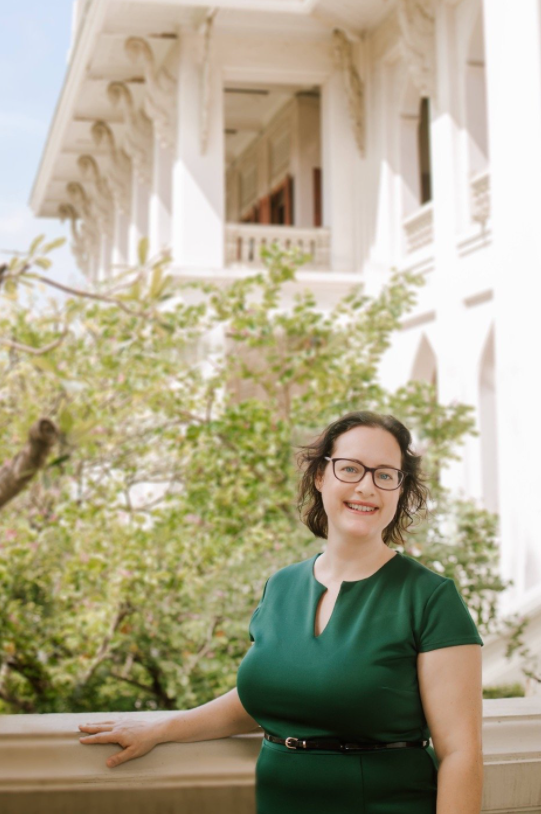 Jessica Vechbanyongratana, Ph.D., an assistant professor at the Faculty of Economics of Chulalongkorn University, has built a rich life for herself in Thailand.
Jessica first came to Thailand as a foreign exchange student in high school, from 1995 to 1996, living with a family in Hat Yai.
"The first family I lived with for the first four months, the mother had been in Australia for some time, so she spoke English. But I moved to a different family after four months because they were moving. The second family I lived with, there was no English at all. So if I needed something, I had to be able to communicate."
In 2008, Jessica returned to Thailand permanently after marrying a Thai man. Over the past decade, she hadn't practiced speaking the language. While she took classes, she says that they were not particularly helpful.
"It's very different to learn it the way a baby learns it, than by getting out the books and studying. Having said that, I don't write in Thai, although I do read it. I taught myself how to read it although I never took any lessons. Because street signs usually have the English under the Thai."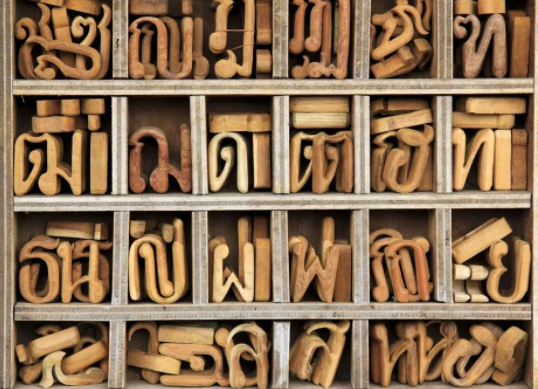 Jessica says that she learned to speak by simply listening, and trying. The issue of whether to learn Thai through speaking or reading first is the subject of numerous conversations among learners of Thai.
Some institutions, such as Duke Language School in Bangkok, report benefits from both approaches. Benefits of learning to speak first, Duke states, include faster communication with Thais, learning colloquialisms, maintaining independence, and adding meaning to time in Thailand. On the other hand, the benefits of learning to read first include using written sources, learning proper Thai sounds, learning independently and at your own pace, and gaining the respect of locals.
Though Jessica still does not write Thai, she speaks and reads the language fluently enough that she has built a rich life here. Though she teaches students in English, she often speaks Thai when meeting with them privately. Students also enjoy practicing speaking English with her.
Read More: The New Frontier of Teaching in Thailand
"It's interesting the fact that I'm American, but I speak enough Thai to be able to do advising, is something the students really like and want," she says. "I find that Thai students, especially those who want to challenge themselves to potentially study in the US or usually UK, it's an opportunity for them to practice their English in a safe environment that they wouldn't necessarily have with other staff."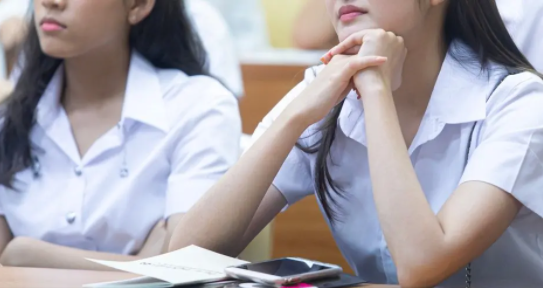 Jessica is also raising two half-Thai children. In Thailand's increasingly globalised, cosmopolitan society, multiracial families like Jessica's have become common. Jessica says that her ability to speak Thai has allowed her to be welcome in both foreign and Thai spaces among other parents at her childrens' international school and speaks with her children's teachers in Thai.
"I get put in both Thai and foreign Facebook Groups for my kids' school. It's weird because it gives me access, but at the same time, people question why I'm there. I'm like, 'You guys put me here!'" she says, laughing with mock exasperation.
Jessica and her children also speak Thai at home when with family members who only speak Thai. When alone with her children, she speaks English.
"Using Thai as the community language allowed for both me and my children to be actively involved in decision-making and in religious and cultural activities," she says.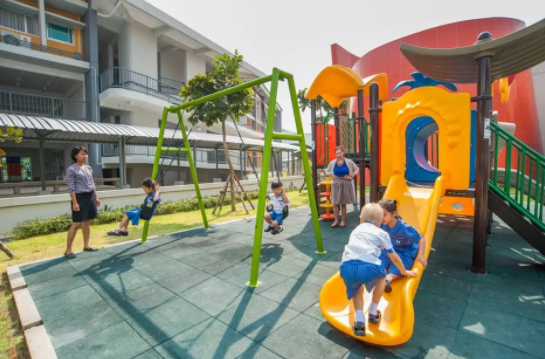 Jessica's Thai language abilities are strong enough that she independently navigates financial issues at the bank as well, speaking with bank tellers in Thai.
Nevertheless, her language skills aren't entirely spotless enough to complete all of life's tasks, she says. When dealing with Thailand's bureaucracy, such as speaking to the Ministry of Labor about vaccines, Jessica seeks help from Thai friends.
Learning the Thai language has enabled Jessica to fully participate in most aspects of life in Thailand.
"I love Thailand, and I think being able to communicate and more fully participate in life has really made a difference in my being a long-term resident rather than somebody who did their two years and went home."

Tara Abhasakun
A Thai-American reporter, Tara is interested in how socio-political topics are expressed in contemporary Thai art. She has written about a number of human rights, societal, and political issues in Thailand, including sex trafficking, the Thai education system, and issues for mixed-race Thais.